Avant de Lire l'annonce Les jeux où le prix n'est pas indiquer une estimation sera demandé si elle me convient je le ou les céderais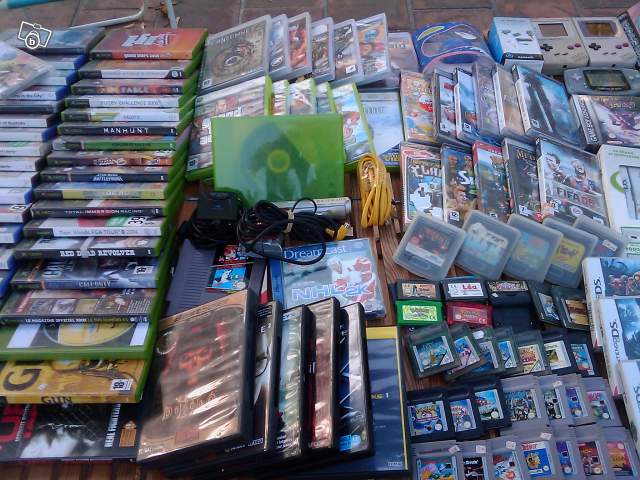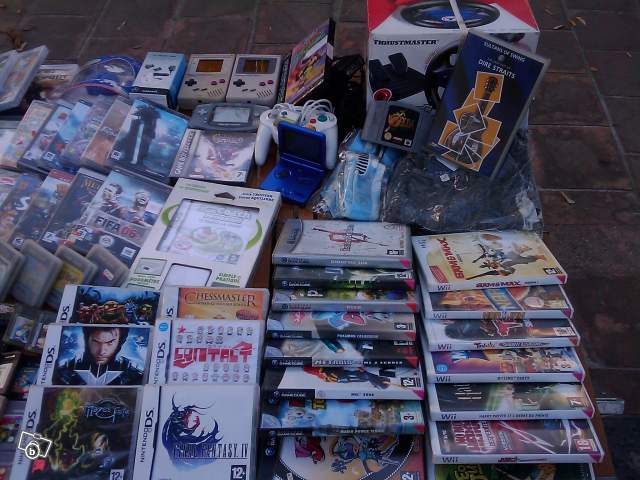 Les jeux que j'ai sont :
PS3 : 15eur sauf Jeu Jap 25eur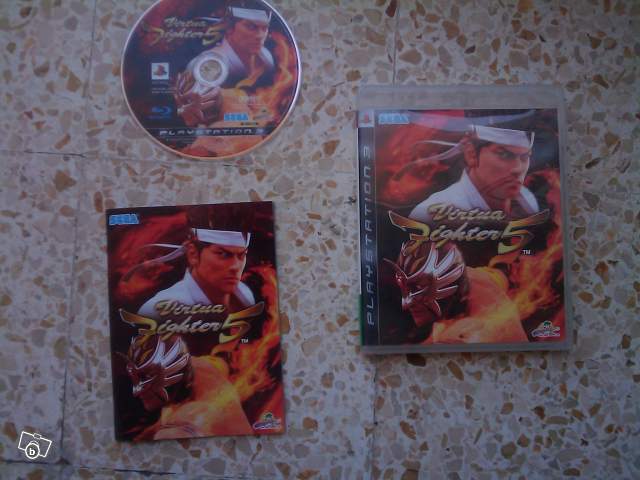 007
Condemned 2
coupe du monde de la fifa afrique du sud
Darkvoid (capcom)
Need for Speed (nfs) Shift
Virtual Fighter 5 version Jap
PS2 : Prix variable
Age of Empires II : The Age of Kings
Band Hero (neuf emballé)
Buzz Le plus Malin des Français
Dance Fest (neuf emballé)
Devil may cry 2
Dragon quest L'odyssée du Roi maudit
Dynasty Warriors 2
Dynasty Warrions 5 : Empires
EverQuest Online Adventures
Eye Toy Play Sports (Caméra compris)
Final Fantasy X
Final Fantasy X-2
Gun
Gran Tourismo 4 (Neuf emballé)
.hack//Infection Part 1
.hack//Outbreak Part 3
Jak II : Hors la loi
Jak 3
Kengo : Master of Bushido
Metal gear solid 2 sons of liberty + Dvd Bonus
Micro Machines
Olympique de Marseille le jeu officiel
One Piece la grande aventure
Pac-Man World 2
Pes 1
Pes 2
Rayman
Red Dead Revolver
Resident Evil 4
Resident Evil Outbreak
Sly 3
Space invaders anniversary
Street Dance (neuf emballé)
Tomb Raider : L'ange des ténèbres
WCR : World Championship Rugby
We love katamari
PS1(x) : Prix Variable
007 ne meurt jamais
Alone in the Dark : Jack is Back
Apocalypse
Astérix Maxi-Delirium
Atlantis : Secrets d'un monde oubliée
Cool Boarders 2
Crash Bandicoot 3 Warped
Croc Legend of The Gobbos
Crocs 2
Doom
Driver 2
Fifa 2000 et 2002
Final Doom
Formula one 2000
Gran Turismo
Herc's Adventures
Klonoa Beach Volley Ball
Moto Racer
Moto Racer 2
Oddworld : L'odyssée d'Abe (reservé)
Rage Racer
Spec Ops : Covert Assault
Spyro The Dragon
Syphon Filter 2
Tekken 2
Tekken 3
Tomb Raider collection entière (I,II,III, La révélation finale) « plusieurs vendu »
Tony Hawk's Pro Skater 2
Twisted Metal
Uefa Euro 2000
Vagrant Story
Vigilante 8
Psp :
Burnout Legends
Crisis Core : Final Fantasy VII
Ecoshift (neuf emballé)
Fat Princess : Fistful of Cake (neuf emballé)
Fifa 06
Invizimals : Shadow Zone (neuf emballé)
Medievil Resurrection
Mega Man Maverick Hunter X
Pes 6
Prince Of Persia : Les Sables oubliés (neuf emballé)
Ratchet & Clank : Size Matters
Secret Agent Clank (neuf emballé)
Tales of Eternia
Xbox 360 :
Halo 3
TNA Impact!
Xbox 1 dont compatible 360 :
Call of Duty Le Jour de Gloire
Capcom vs Snk 2 Eo
Conflict Desert Storm II : Back To Baghdad
Conflict Vietnam
Dead Or Alive Xtreme Beach VolleyBall
Fable
Gta San Andreas
Gta III
JSRF Jet Set Radio Future
Manhunt
Oddworld : La fureur de l'étranger
Oddworld : Munch's Oddysee (neuf emballé)
Dead or alive (neuf emballé)
Les Chevaliers de Baphomet (neuf emballé)
Project Gotham Racing
Racing Evoluzione
Sega Gt 2002
SoulCalibur II
Star Wars Battlefront
Tigers Woods PGA Tour 2004
Wii : 15eur
Nba Jam (neuf emballé sous blisters)
No More Heroes 2 : Desperate Struggle (neuf emballé sous blisters)
GameCube :
Madagascar
Mario Party 5
Metroid Prime 2 : Echoes
Pikmin
Pokemon Colosseum
Rayman 3 Hoodlums Havoc
Resident Evil 0
Sonic Heroes
Sonic The Hedgehog (vendu)
Splinter Cell
Viewtiful Joe 2
Jeu PC/MAC : Prix Variable
Alone in the Dark
Diablo II
Doom 3
Driver
Dungeons et Dragons
Half Life Generation
Half Life 2
Oddworld
Rainbow Six
Resident Evil 4
World Of Warcraft avec Extension The Burning Crusade
X-men
Nintendo Ds : 10eur
Chessmaster : Entraînez-vous aux Echecs (neuf emballé)
Contact (neuf emballé)
Geometry Wars Galaxies
Mazes of Fates Ds (neuf emballé)
Mon Coach Personel : Je garde la ligne avec accessoire offert (neuf emballé)
Naruto : Ninja Council 2
X-men Le jeu Officiel
Game Boy Advance :
(zelda II.jpg)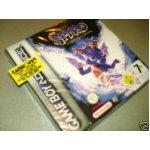 Astérix XXL
Dogz
Harry Potter Coupe du Monde de Quittich
Léa Passion Vétérinaire
Les Seigneurs des Anneaux Le retour du Roi
Mario kart super circuit
Mario & Luigi SuperStar
Nes classics : Super Mario Bros
Nes classics : Zelda II The adventure of Link
Pokemon Rubis
Pokemon Vert Feuille
Rayman 3
Spirit L'étalon des plaines
Spyro a new beginning (neuf emballé)
Spyro 2 season flake
Yu-Gi-Oh Les Cartes Sacrées
Zelda The minish Cap
Game Boy Color :
Bart Simpons
Bugs Bunny
Cannon Fodder
Donkey Kong
Double Dragon
DragonBall Z : Les guerriers légendaires
Duck Tales La Bande a Picsou
International SuperStar Soccer
Kid Icarus
Megaman II
Metroid II Return of Famus
Monster Max
Pokemon Bleu, Rouge, Jaune, Pinball, Trading Card Game. (certains vendu)
Super Mario Land 1 et 2
Tetris
Tintin Le temple du soleil
Wario Land
Wario Land 3
Zelda oracle of seasons
Zelda The legend Aweking's
Zelda The legend Aweking's Dx
NES : 5eur
Super Mario Bros / Duck Hunt
Super NES :
Street Fighter II (2)
Super Mario Kart
Nintendo 64 :
Mario Kart 64
Pokemon Stadium
Super Mario 64
Mission Impossible
F-1 World Grand Prix
Zelda Ocarina of Time
Dreamcast :
Buggy Heat
Sega Sports NHL 2K
Saturn : 7eur
International Victory Goal
GameGear :
Columns
Sega Game Pack 4 in 1
Shinobi
Sonic the Hedgehog
Video Pac Philips : 4eur
VideoPac n° 27 : Electronic Table Football (baby-foot)
VideoPac n° 43 : Peter, tête de pioche
Video Pac N° je sais plus
Merci de me faire des propositions ou le prix n'y est pas.
Et j'ai pas mal d'accessoires sur différentes consoles Xbox, Gamecube, PS1, Game Boy (Color, Advance) Etc...
La liste n'est pas complète il manque encore plein de jeux si non elle serait trop longue.
Mon mail perso : nasser91@laposte.net
Mon téléphone 0617118290