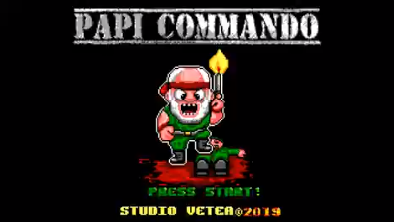 Salut tout le monde,
Voici donc un tout nouveau projet dans lequel je suis impliqué en tant que Graphiste, conseiller, etc ...
Le principal du boulot revient à Jeremy Le Morvan, qui collabore avec moi depuis des années.
Je le motive à réaliser son propre jeu avec le vieux Héros rétro que vous connaissez bien !
Pour cela, on utilise Kidded, qu'avait utilisé Révo pour sa belle conversion de Duke Nukem. On collabore activement avec Calindro, le créateur de Kidded, afin d'ajouter de nouvelles features, et améliorer son "Hack/Editeur".
On part donc sur un jeu totalement original et inédit, à partir du moteur de Alexx Kid, mais avec de significatives modifications sur celui ci.
Et pour finir, voici le dernier WIP paru sur notre Twitter :
Hello friends ! Long time since the previous video right ? So we are proud to share with you a video of one prototype stage for Papi Commando in CPP Land for the #Sega #MasterSystem - #homebrew #gamedev #pixelart #Omebrou #papicommando pic.twitter.com/4BgiVKe9bW

— Studio Vetea (@StudioVetea) August 23, 2019
Bien à vous, et à bientôt !
Vetea