Hi.
I made a game with NGDK.
It is name Abyssal Infants nad it is a port of a game I made for Mega Drive with SGDK.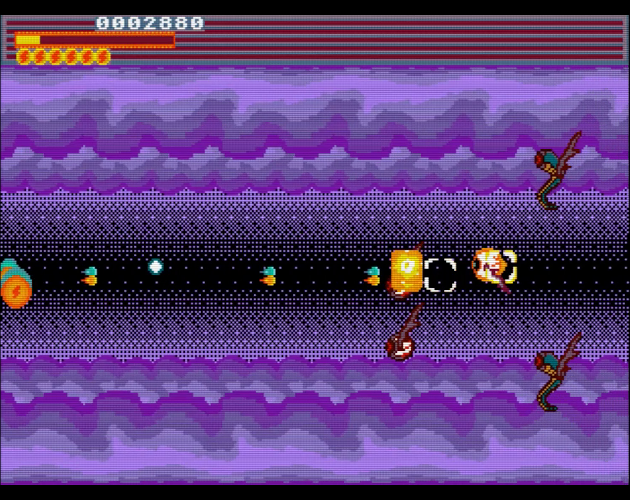 Right now there is no sound, no menu, no coins etc just the levels of the game.
I can add sounds with the NGFX SoundBuilder but as it looks like I cannot pass the 2mb for v1.
You can find it at:
https://kakoeimon.itch.io/abyssal-infants
The NeoGeo version is the ssideki.zip (runs on MAME)
and the .neo file probably running with NeoSD or Mister but I haven't tested this as do not have any of those.
Please inform me if the .neo file does not work and if so how I can create one from the ssideki.zip
Also I would love to know if the problems of the greenish screen when running a NeoGeo game created with NGDK still exists.
Thanks.